Mitsubishi Electric Around the World
What's for Lunch? Norway
Traditional Norwegian Lunch
Mitsubishi Electric Europe B.V. — Norwegian Branch
Hege Nøkleby Gullichsen (pictured below) has several key roles. In addition to being a PA, she is branch environmental management representative, Chief Compliance Officer and HR Representative. Naturally, her schedule gets pretty hectic sometimes due to frequent meetings and business trips to other branches in Europe.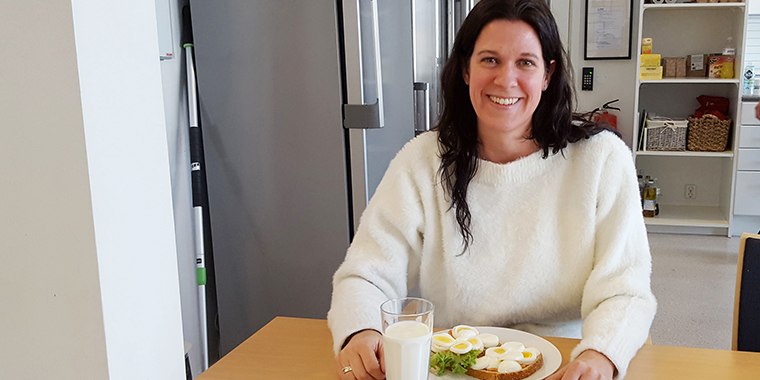 For today's lunch, she had open-faced sandwiches with 3 boiled eggs topped with some caviar. "It's very important for me to have a healthy meal for lunch that keeps me going for the whole day", she says. She enjoyed her lunch with her colleagues from other departments.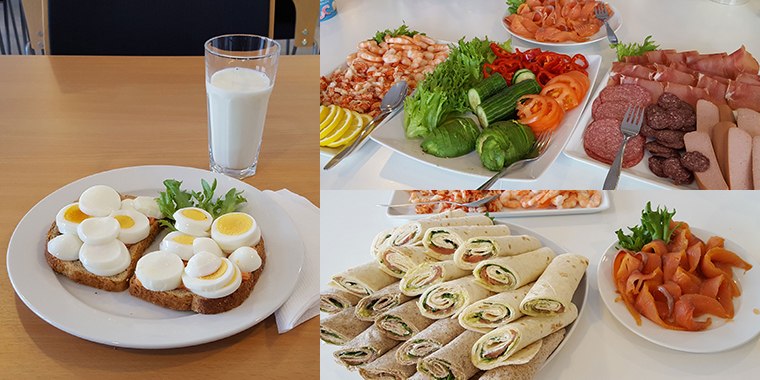 Hege likes that the company has a canteen which serves traditional Norwegian food such as bread, meat, cheese and salads with ham or chicken.
There are times when hot meals are served, or sushi can be ordered.
Usually, at 11.30 am, the employees take a half-hour lunch break in the canteen. With the nice atmosphere there, employees can to get to know one another better. She also loves the fact that she doesn't have to go out for lunch. In summer, when it's sunny and warm, she likes to sit outside to eat on the comfy terrace.
Below are photos of the office where Hege works (left), the canteen and the Norwegian branch's building (right).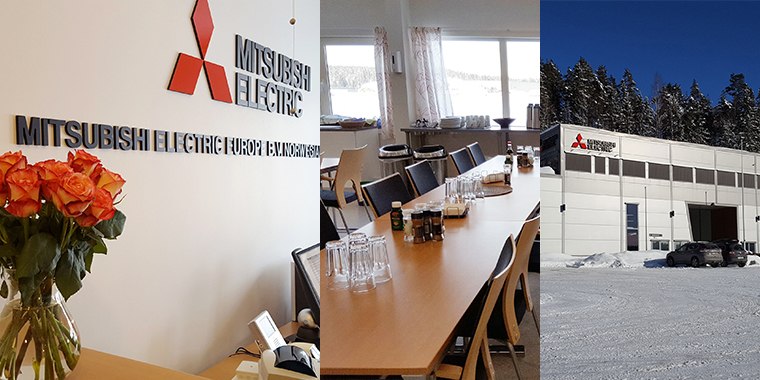 ---
For more information