Mitsubishi Electric Around the World
What's for Lunch? Philippines
Ladies Lunch in the Canteen
International Elevator & Equipment, Inc., A Group Company of Mitsubishi Electric
Millicent Mae Denise C. Ocampo (4th from left in the picture below) is a webmaster and marketing assistant working in the corporate division.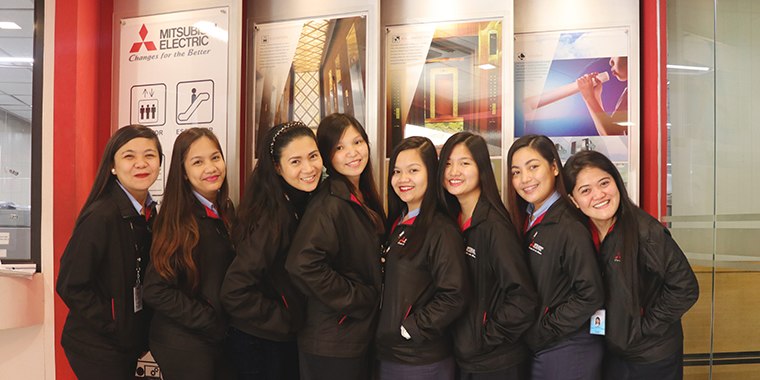 Alongside her work as the Corporate Site webmaster for Mitsubishi Electric Philippines, she also manages press releases for Public Relations, as she is also part of the Marketing Section. Millicent also handles enquiries received from the Corporate Site and other means of communications, such as emails and phone calls.
Today, she chose to eat at the canteen in the office with her colleagues in the corporate division and ordered different "viands" (dishes) to share. The menu included bulalo (Filipino beef marrow and vegetable stew), lumpiang shanghai (Filipino spring rolls usually dipped in ketchup), fried bangus (milkfish), kare-kare (Filipino oxtail and vegetable stew) with bagoong (fermented krill), adobong pusit (squid adobo), tinolang manok (Filipino ginger chicken soup with green papaya), and ampalaya con egg (sautéd bitter melon with egg). Millicent and her colleagues enjoyed these dishes with white rice — a staple in the Philippines. They also ordered some fresh bananas and yema (Filipino custard sweet) for dessert. "We Filipinos love dessert!", she says.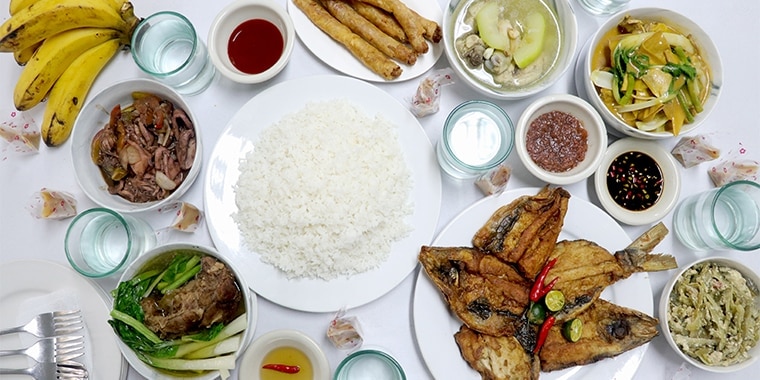 For lunch, Millicent and her colleagues usually take a one-hour break to relax. Today, while savouring their shared food, they talked about what they did on their recent holidays and mingled with other personnel from different departments.
Millicent eats at the canteen most days and rarely brings a packed or boxed lunch to work, but she does bring fruits and biscuits for snacks. She sometimes orders take-away meals from big-brand fast-food restaurants or goes to nearby sit-down restaurants for lunch.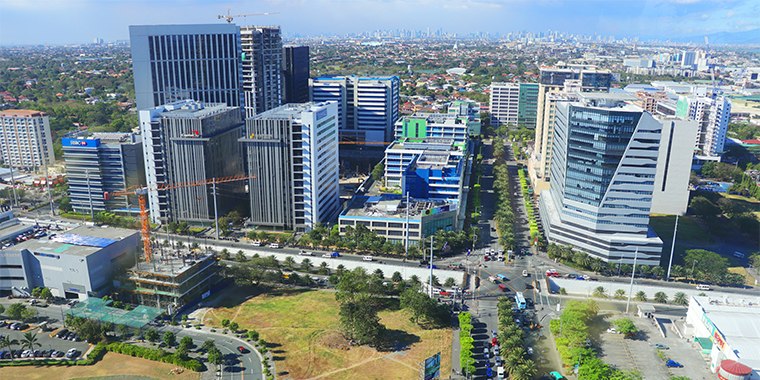 Although this is not the view from Mitsubishi Electric's office in the Philippines, it shows the business centre of the city where the office is located. Most of the buildings have installed Mitsubishi Electric elevators and some have also installed Mitsubishi Electric air conditioning systems.
---
For more information